Tactical Training: How to Program in Less Than Ideal Situations

Description
Tactical Training: How to Program in Less Than Ideal Situations
Designing and implementing training programs requires creativity and adaptability.
Simply put, programming is problem solving. There is more to programming than just putting down exercises on a white board, effective programs are built using a systematic approach and organization. In this presentation, you will learn how to design a program template that is flexible and considerers the competing demands, without costing your athlete improved performance.
*BONUS: Eleiko paper on the deadlift & Eleiko Oppen bar performance workouts with a discount code on a future purchase with Eleiko
Available Course Credits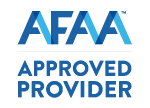 AFAA
1.00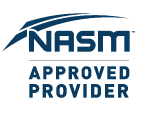 NASM
0.10

NSCA
0.20

PTAG
1.00
Learning Objectives
Learn:
1. Program Themes
2. Program components
3. Building a session
4. Intensity based scheduling
Course Procedure
Enroll in the course.
View the course content.
Take the test. (You must score 80% to pass. If you do not pass, you may retake the test.
Course Content
| | | | |
| --- | --- | --- | --- |
| How to Program in Less Than Ideal Situations | Module | | (Required) |